Abstract:The vigorous development of the IOT has contributed to the intelligent transformation of all walks of life, and the traditional power industry has also begun to move towards the smart grid. As an enterprise providing various solutions for smart grid users, acrel has also launched a series of smart meters for the Internet. This article will introduce the steps and relevant information of acrel adw300 series smart metre accessing China onenet Internet, open platform through nb-iot.
Keywords: Internet ; Smart grid; NB; OneNET
0. Introduction
WIth the development of Internet ,industry and the promotion of smart grid in the strategic decision of national economic development, the application of Internet continues to expand. Its application in power system can not only improve the stability and fault resistance of the whole system, but also realize information interaction with users, and finally achieve the goal of energy conservation, emission reduction, safety, reliability, compatibility and interaction of smart grid.
1. Introduction to onenet platform
Onenet is a PAAS Internet of open platform created by China . The platform can help developers easily realize device access and device connection, quickly complete product development and deployment, and provide perfect Internet solutions for intelligent hardware and smart home products.
Onenet Internet private network has been applied to many commercial fields, such as environmental monitoring, remote meter reading, smart agriculture, smart appliances, smart hardware, energy conservation and emission reduction, Internet of vehicles, industrial control, logistics tracking and so on. Onenet, an open platform for the Internet, meets the platform level service needs in the field of Internet , such as equipment connection, protocol adaptation, data storage, data security, big data analysis and so on, by building access platform, capability platform and big data platform.
Onenet platform quickly realizes different business needs through a third-party application development platform. At present, it has formed various industry solutions such as energy and environmental protection, smart enterprise, industrial IOT, smart city, smart agriculture and animal husbandry.
2. Introduction of IOT Meter ADW300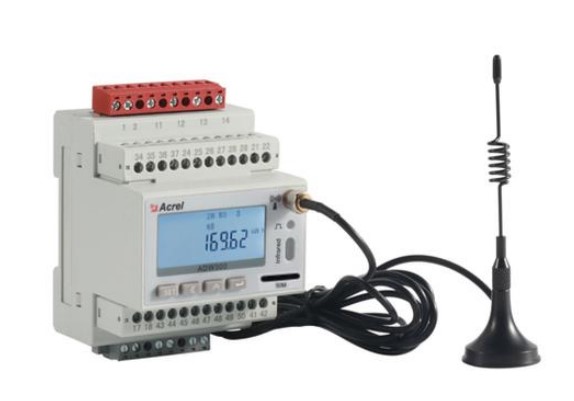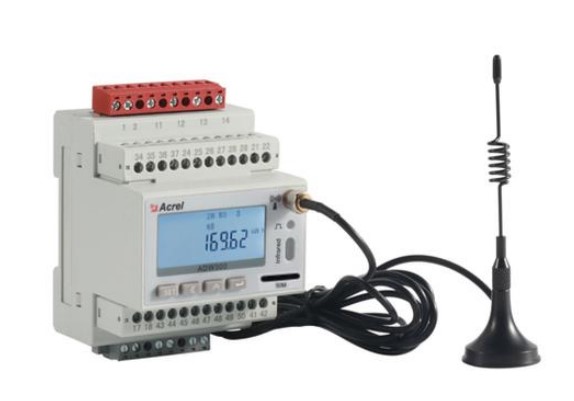 Functions of adw300:
1)LCD, which can be set by pressing the key
2)Positive and negative active and reactive energy meters, four quadrant reactive energy, complex rate energy
3)Three phase voltage, current, active power, reactive power, apparent power, power factor and frequency
4)Harmonic measurement, total harmonic and 2-31 sub harmonic measurement, voltage and current phase angle, three-phase voltage and current imbalance measurement
5)Support 4-way temperature measurement
6)Support 4-way Di and 2-way do
7)Support 1 channel residual current measurement
8)It supports the alarm functions of overvoltage, undervoltage, overcurrent, phase loss, overload, over temperature, imbalance and harmonic, and can be configured with corresponding do output
9)Support outage reporting
10)Support RS485 communication, 4G, Nb, WiFi, Lora and other wireless communication modes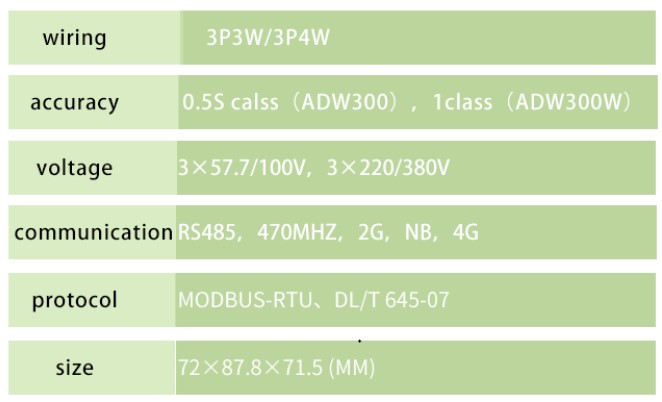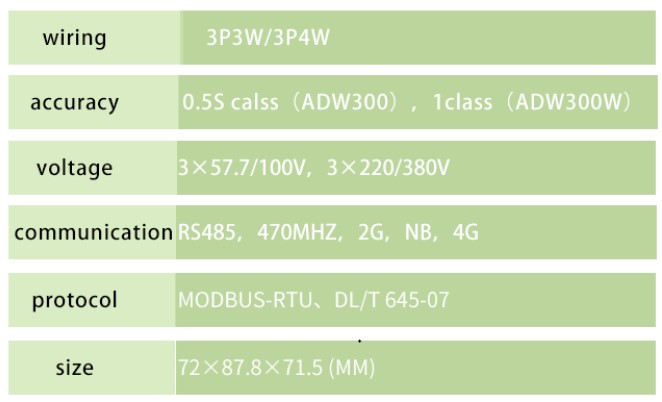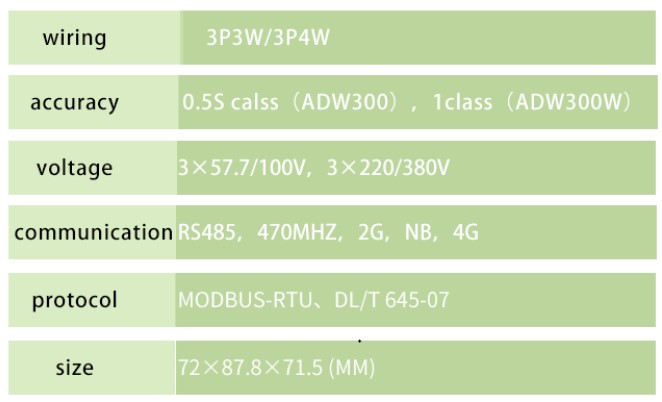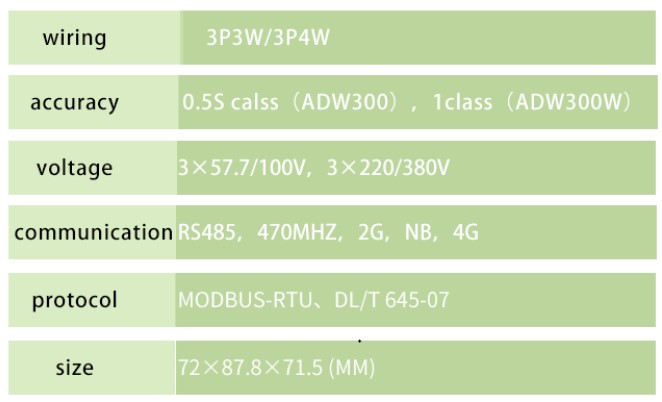 3. Process of adw300 accessing China Mobile onenet platform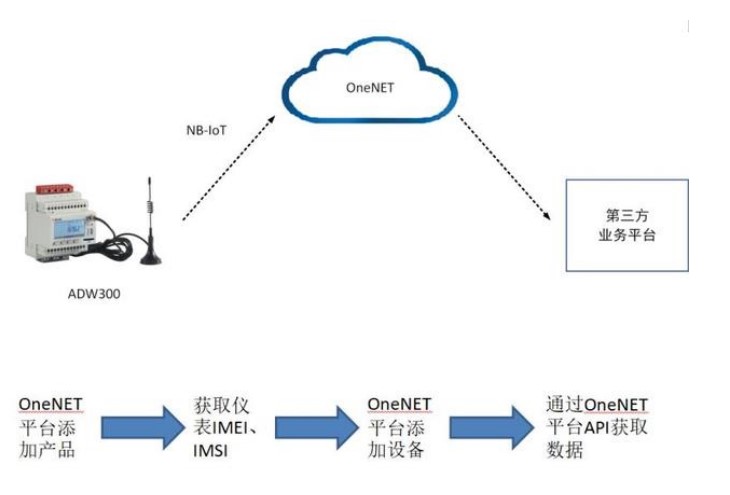 The specific process is as follows:
Enter nb-iot IOT suite of Platform Developer Center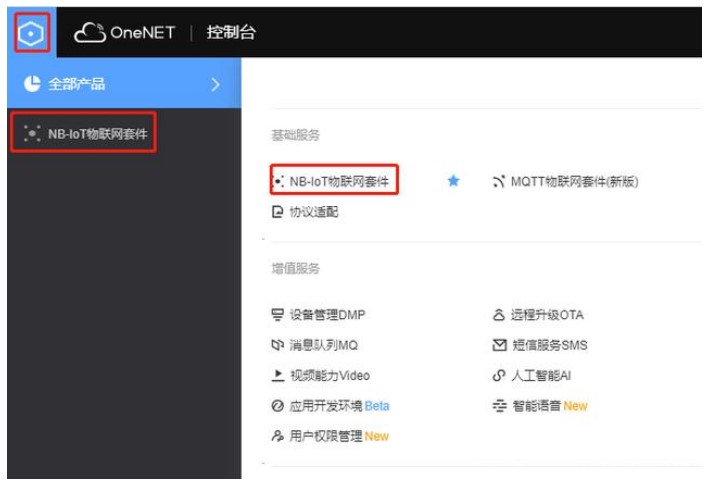 Add products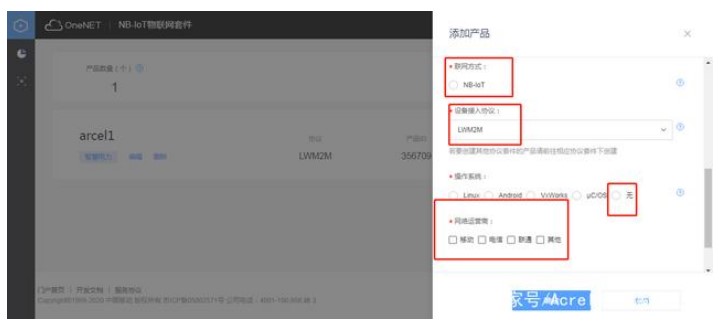 When adding equipment, the IMEI and IMSI numbers used when adding equipment can be obtained at the instrument end.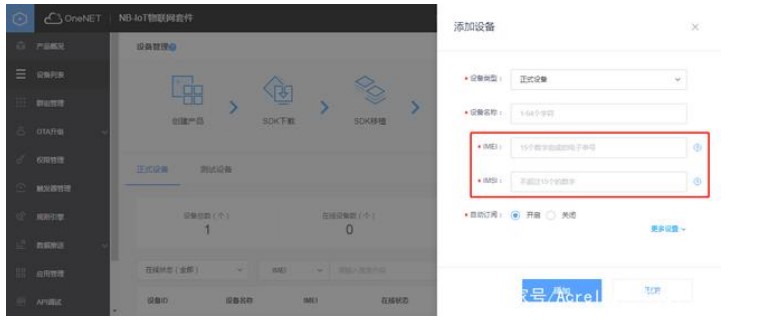 Wait for the device to go online
Get data through onenet platform API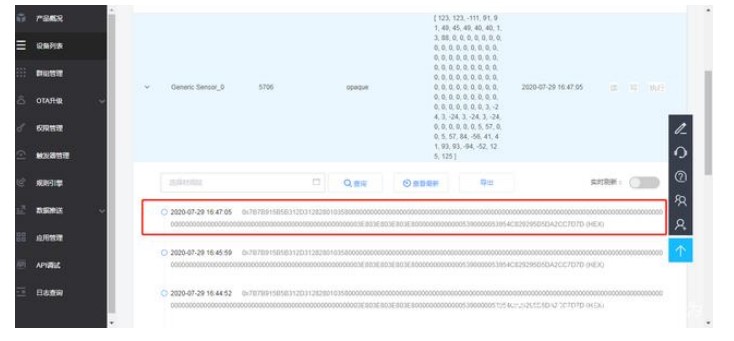 4. Summary
Relying on China onenet Internet open platform, the third-party smart grid system platform can easily and quickly establish data connection with ACREL Internet of things series instruments, realize remote monitoring of electrical equipment, obtain real-time power consumption information, and provide data support for the ultimate goal of energy conservation, emission reduction, safety, reliability, compatibility and interaction of smart grid.